School Info
Here are some schools that may be of interest in the following area(s):
---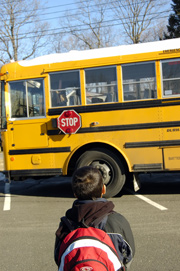 Schools - Kindergarten to Grade 8
Georges Vanier Catholic School
100 Tracey St E
Belleville
Holy RosaryCatholic School
10 Prince of Wales Dr
Belleville
Our Lady of Fatima Catholic School
300 Sidney St
Belleville
St Joseph Catholic School
405 Bridge St E
Belleville
St Michael Catholic School
273 Church St
Belleville
Bayside Public School
132 Aikens Rd
Belleville
Harry J Clarke Public School
77 Rollins Dr
Belleville
Hillcrest Public School
88 West St
Belleville
Massassaga-Rednersville Public School
Belleville
Park Dale Public School
73 Poplar St
Belleville
Prince Charles Public School
75 Ritchie Ave
Belleville
Prince of Wales Public School
37 Prince of Wales Dr
Belleville
Queen Elizabeth Public School
135 MacDonald Ave
Belleville
Queen Victoria School
46 Pine St
Belleville
Sir John A Macdonald Public School
22 Harder Dr
Belleville
Sir Mackenzie Bowell Senior Public School
138 Leland Dr
Belleville
Sir Winston Churchill Public School
301 MacDonald Ave
Belleville
Susanna Moodie Senior Elementary School
376 Avon Lough Rd
Belleville
William R Kirk School
224 Palmer Rd
Belleville
---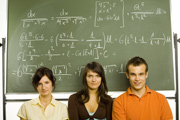 Schools - Grade 9 to Grade 12
Nicholson Catholic College
301 Church St
Belleville
St Theresa Catholic Secondary School
135 Adam St
Belleville
Bayside Secondary School
1247 Old Hwy 2
Belleville
Centennial Secondary School
160 Palmer Rd
Belleville
Moira Secondary School
275 Farley Ave
Belleville
Quinte Secondary School
45 College St W
Belleville
William R Kirk School
160 Palmer Road
Belleville
Hastings and Prince Edward District School Board serves approximately 15,100 students each day at 38 elementary and 8 secondary schools. Supporting student achievement is the goal of approximately 1,800 teaching and support staff who, in addition to the contributions of caring volunteers and community partners, share their passion for teaching and learning.
The district covers a wide geographic area of 7,221 square kilometres bordered by Maynooth to the north, Deseronto to the east, Prince Edward County to the south and Quinte West to the west.

Tour through this site often to read about student celebrations of success, school board updates, upcoming events and other newsworthy items.

Visit our schools, find out the dates of school holidays or public Board meetings, or read news releases at your leisure.

It's all here for your information.